Before getting started thank you to those of you who are having fun with this and even more thanks to the qualified people who have given me some insights on a couple of racers I had not fully considered. I have either raced with, covered and or interviewed nearly every racer on this list. Many I have seen up close in track races, some on the road and many in both venues over the course of many years. Knowing and living their sacrifices made it so much easier to deeply appreciate what they did to elevate our community to a higher level. Most all my research and reflection is done. So with that said, go crack a dozen raw eggs in a glass, put your earbuds in and throw on the theme to Rocky! Here we go!
#10 Claude Issorat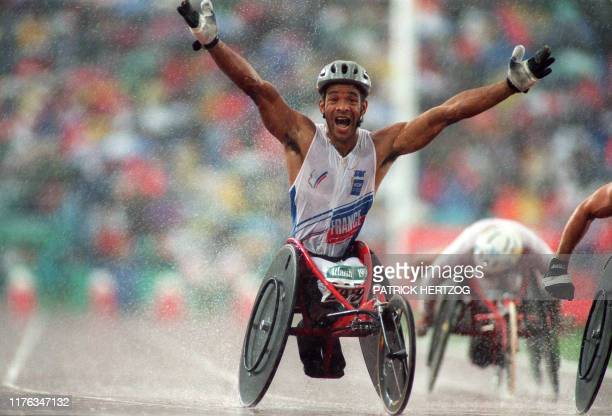 Quietly and in an unassuming way Claude Issorat flew under the radar. Having seen him perform many times I had somehow overlooked his track accomplishments. Perhaps he is one of the reasons we have to look beyond just big road wins to see a racer for what he can do. What this man could do was go really really fast at just the right time. Funny thing, as I entered the broadcast booth at the Sydney 2000 Paralympic Games, Issorats 400 meter qualifying heat was the very first race I called. He smoked the field gun to tape. It is impressive enough that Issorat earned 13 medals over the course of 3 Paralympic games alone as primarily a sprinter, dominating the 100, 200 and 400 meter races. But here the kicker that I was educated on; Issorat won the Olympic Exhibition 1500 meter event not once, but twice! He snagged Gold in Barcelona 92 and then again in Atlanta 96–oh and to boot he captured a silver in Sydney 2000. That my friends is a heavyweight task. Anyone who took the long road to qualify for that 1500 meters knows it was tough just to get there. Winning it 2x and coming away with silver 4 years later makes Claude Issorat my top 10 pick.
#9 Jeff Adams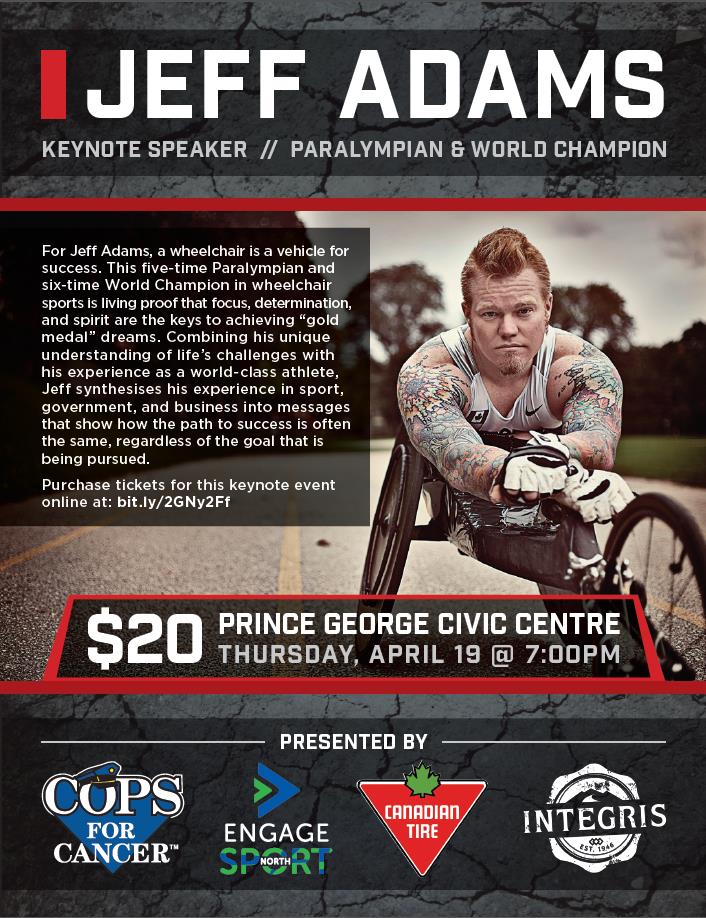 Brash, unapologetic, and really fast! Perhaps my best opportunity to see a lot of the racers on this list up close and personal was at the Sydney 2000 Games. Sitting in a booth overlooking the start/finish line in the stadium day after day, I saw the racers go from qualifying to finals. Sitting side by side with Olympic High Jumper and announcer Dwight Stone and Running Analyst, Larry Rawson was a real treat. I remember that day the T-54 racers rolled out on the track for the 800 meter final. We broke down the talent packed field and I pretty much proclaimed that it was anybody's race. I mean seriously, the time differentials between the every racer in the field was like splitting hairs. But when push came to shove the man who emerged from the pack to take the Gold was Canadian Sports Hall of Famer, Jeff Adams. Joking after after the race was done, Dwight Stone proclaimed that Jeff had huge "Guns." From that moment forward he was referred to as Jeff "Guns" Adams, and that was a compliment. There are lot of guys who can go fast, there are even more who can accelerate from 15-20 miles per hour, however there are few who can turn it on over 20 at just the right time. Adams had a knack of putting himself in the right place at the just the right time. His instincts on the track were intuitive and he opportunistically put himself in positions to have a chance to win. Winning the big races was what he often did! 5 Paralympic games spanning 2 decades, Gold in the 800 Atlanta, Gold in the 800 and 1500 Sydney and a total of 13 Paralympic medals makes Jeff Adams a champion worthy of being considered one of the all time greats.