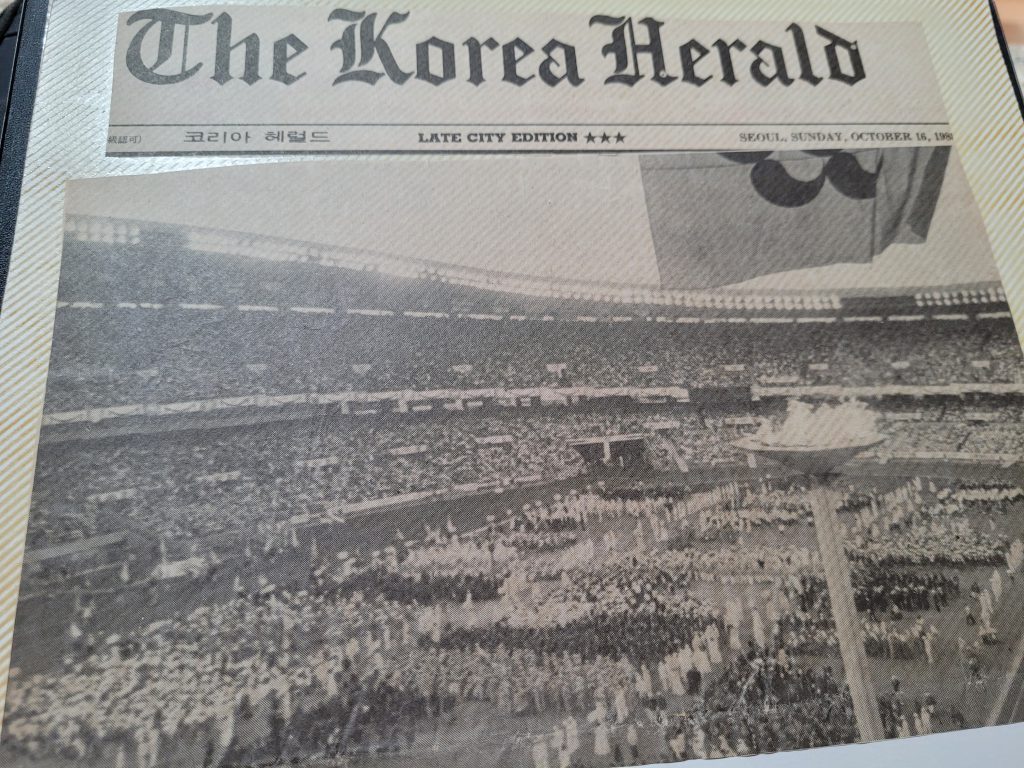 If you have read this far you will know at this point that I am sharing my thoughts on these games are less from an athletic standpoint, and more from an experiential place of being at the games. I saved this shot from the local newspaper as I just thought it was cool. Opening Ceremonies marked the day the stadium was most full, as this is an opportunity for everyone in country who could not afford the Olympic ticket to see the same show with some adaptations for the Para Athletes. It was a long day. My recollection is that we boarded the bus from the athlete village about 3 in the afternoon and probably were back on the bus 9 or so that night.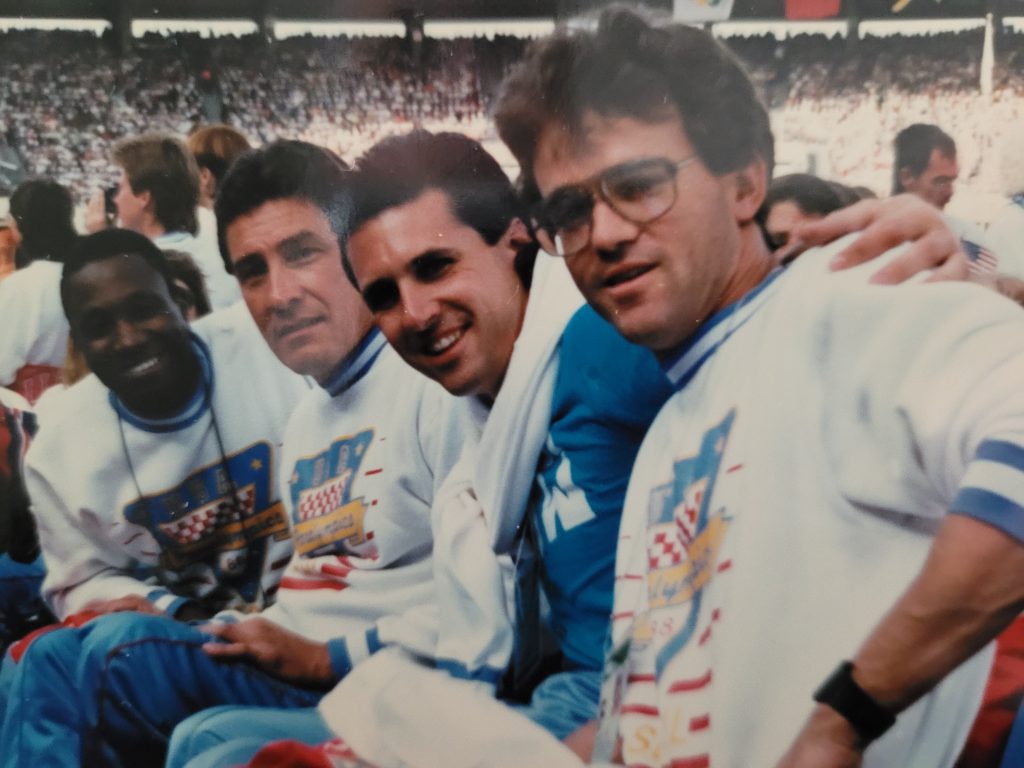 Naturally, we all congregated with people we knew during the long road to the games. For me that meant hanging with my buddy, Mike Trujillo. We snapped lots of pics from our cheap cardboard box cameras, thus the maybe not so clear pics, but we captured time. It was a real sensory overload with music, jet flybys, all the teams entering the stadium and much more.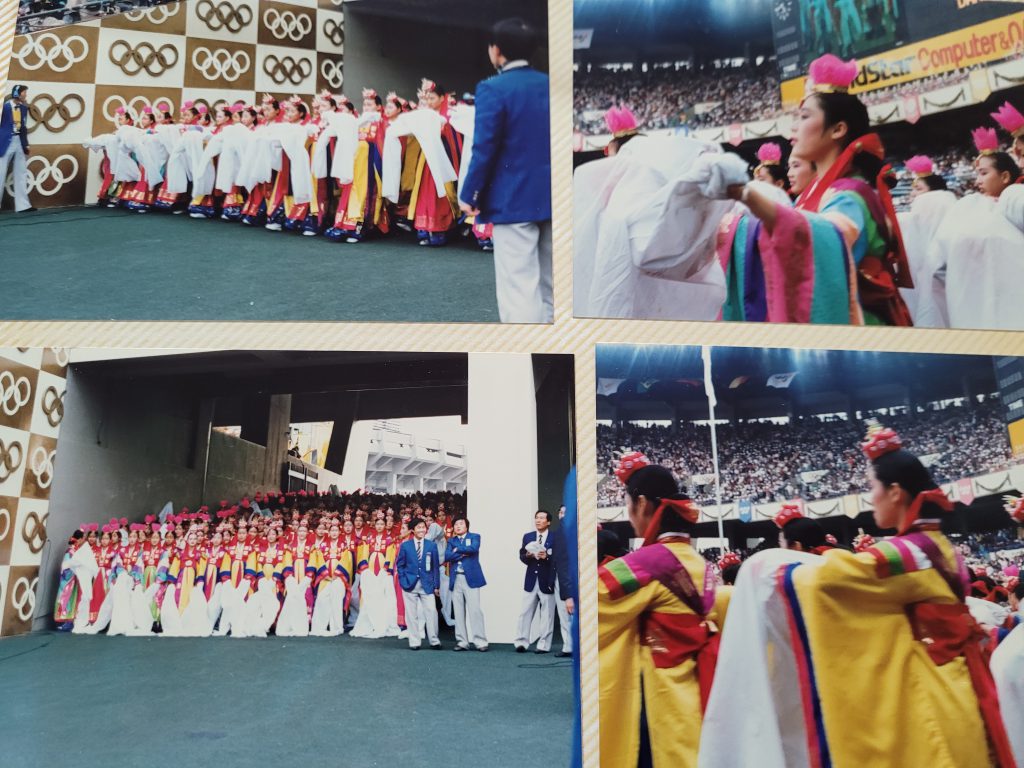 As you can see, I didn't pull these from my album, but they were indicative of just how colorful and fun the opening ceremonies were. As team mate John Brewer stated in one of his posts, "everyone wanted autographs from us." Seoul really welcomed us in a genuine way. We were always treated with the optimum of respect and they did anything they could to accommodate us as athletes.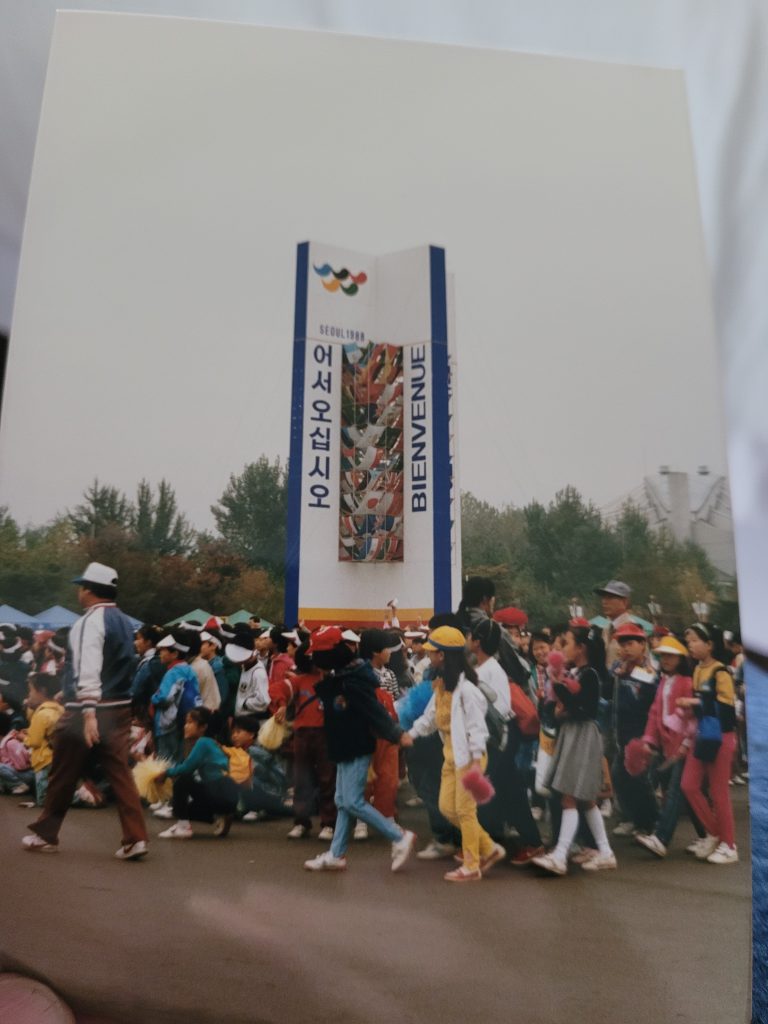 As seems to be most typical for the Games I have either participated in as either an athlete or a commentator, by the 3rd day or so the stadium was primarily packed with bused in school kids. Needless to say many of them had never witnessed that many wheelchairs of any kind in their young lives. I often wonder the impact that it left on them as they moved forward in their lives. Did it in some way change perception individually? Did it in some way change the way their society handled disability?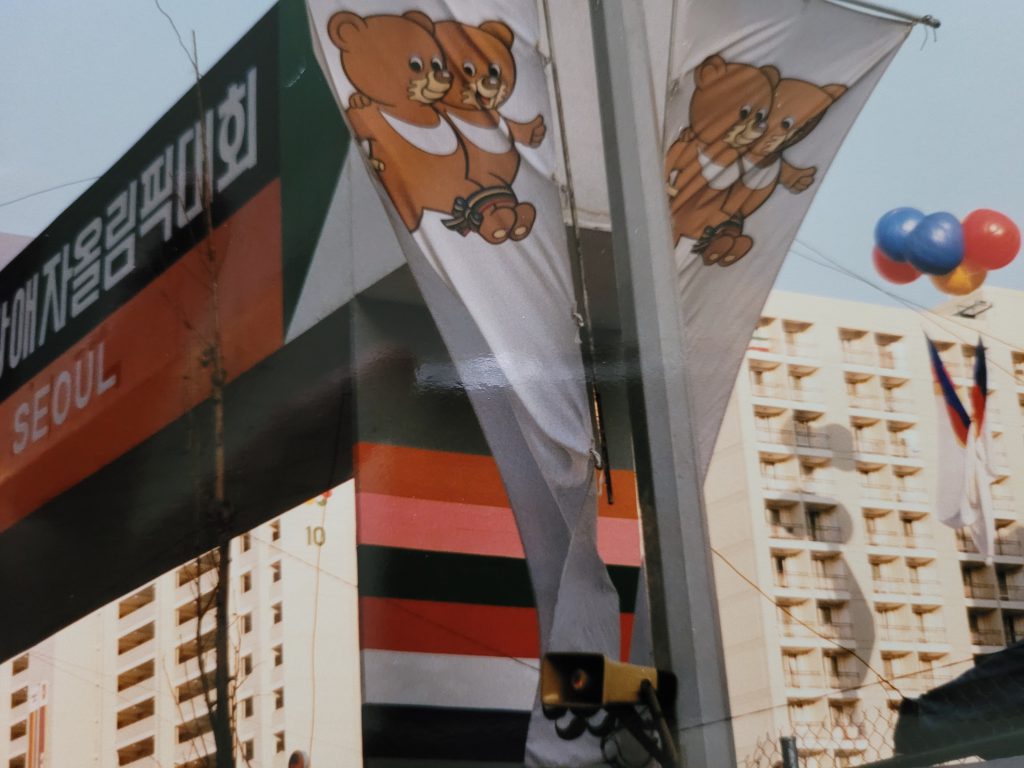 I actually had to google this, but the mascot for our games were "Gomdoori" or teddy bear. They appeared on banners and poles almost every where.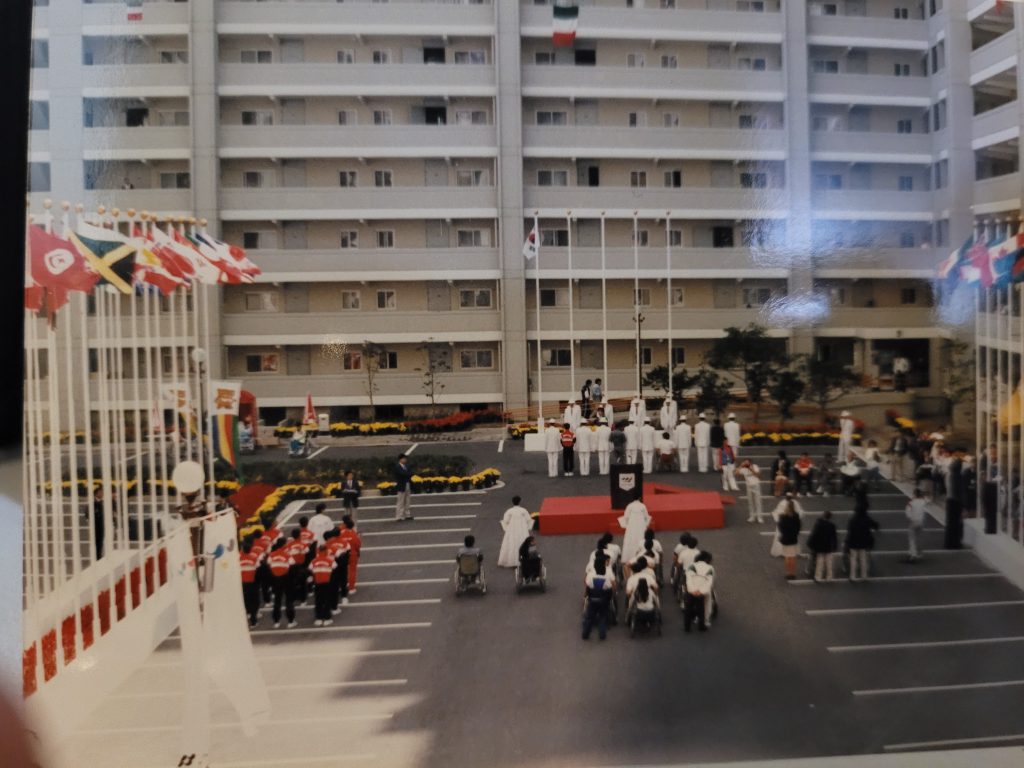 A lot of medal ceremonies were held in the Paralympic village. These to the best of my recollection were the dorm or living areas. This is a kind of funny story related to our living areas. So they could probably never have imagined that many wheelchairs in their most distant imagination and it showed with the elevators. As you can see, we were housed on about 6 floors. The line to the elevator was always long. Considering that we all had racing chairs too, there was little room. So this is the way it was handled; about 3 able bodied coaches would get in the elevator, then about 3 chairs. At that point racing chairs were handed in and stacked as high as we could get them, on top of the lucky ones to get a ride up! We would drop them off in the hallways of the designated racer and continue up. There were long, multi level ramps all the way to the top, presumably built as a fire escapes. Those who didn't get rides up, had to push it. I also think there were a few really so called "handicapped accessible rooms." Those were typically reserved for those in real need. The rest of the rooms were sorta accessible. The bathroom had these ultra deep tubs that few could get in and out of. Beyond racing on the track day in and out, there were other challenges.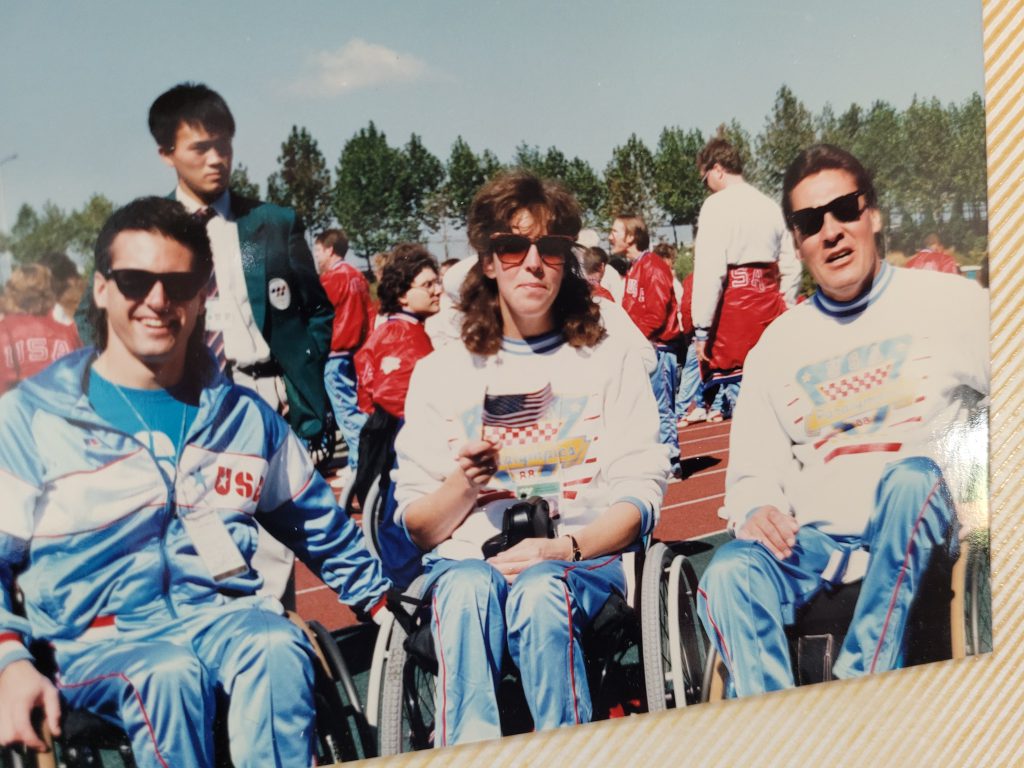 So at the end of the day what it all came down to was the good times that were left in mind. It was not always easy. 15 hours on a plane each way, and not in luxury seating, eating food we were not always accustom to, and long long days at the track. What I took away from it was some good and some bad memories, but for the most part–good ones where I had established lifelong friends. Korea was welcoming to us, the people were genuine and their spirit made it a very positive experience.