A tribute to race director, Nan Harman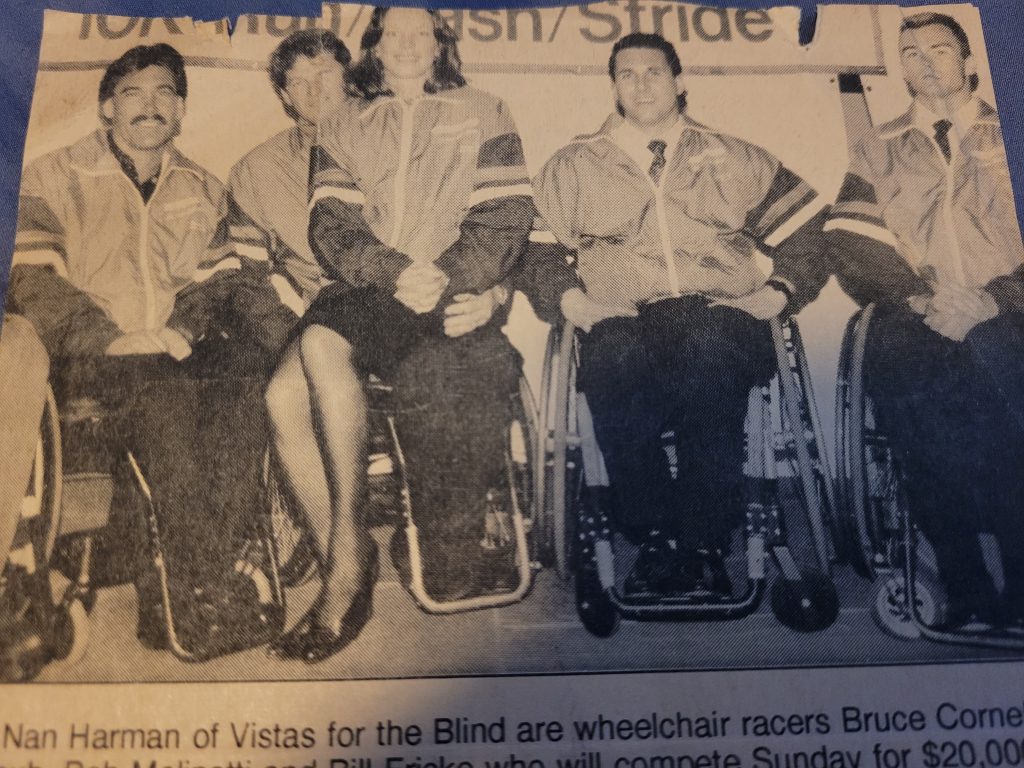 There are a few phone numbers that stick out in my mind, to be more precise 4 of them. My household phone growing up in NY, my family phone in Vermont, the roller guys, Doug and Jerry and finally Nan Harman's. I bet I called that number a hundred times and considering it was a landline I was unclear it would even connect. But it did, and when Nan finally got back to me yesterday the memories came flooding back. Whereas in most of the previous calls it was largely about race business, this one was just about where the road had taken us for the past 2 decades, grandchildren and many other life things that had accumulated over so much time. It was great! I won't go into great detail, however Nan and her family are well and happy. She remembers many of you as if it were yesterday. Needless to say I had the utmost respect for her commitment to her job, but more than that we had a lot of laughs along the way too. She was recounting how Craig Blanchette bounced out of the vehicle in front of the hotel in Torrance, only to get his skateboard and load his chair box on his back and take it into the hotel. In 89 I did the Prefontaine race and the same exact thing happened with me. Craig hopped out of his pink VW Van, dropped onto his board and took my chair off the carousel before I could climb in his van! Believe it or not the Mobil race was the very start of the ESPN shows. She had more or less begged the TV crew there to shoot the chairs, but they were reluctant. Then came a notorious crash on a hairpin turn and the chair race had all it needed to get focus. Thus the start of 7 years of "In Pursuit!" Funny how irony takes place in the unfolding of many life events.
Ok–so I had already posted the video for the 99 LA Marathon, but have my Archives only set up to hold 20 past pieces. In Nan's honor I am reloading it right now for your enjoyment one more time. This race was a classic. Mendoza ruled the streets of LA and Frei had come to town to take that title. It is a 26 mile dual that is settled in the last 10 meters. You won't want to miss it!