Making a difference beyond the basketball court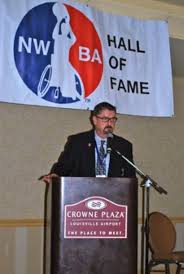 Before the very last day the US team had in Seoul, Korea I had never met Frank Burns. We were all so myopically focused on our own sports that we rarely crossed over other than to say hey on the way to the event buses. Recently I have started to look at the NWBA with more interest and have even connected with some people at Lakeshore that made me think about Frank.
I was sitting in the cafeteria eating my Lo Mein noodles for the last time and feeling pretty down. I knew I was going home empty handed, something I never expected. Frank sat down across from me and we just stated shooting the breeze. He knew peripherally who I was from racing but that was about it. I told him my tales of woe and he did the funniest thing. With his box camera he took my pic and said "even though you suck, come to my 10k in Alabama in a few weeks!" I kinda laughed and so did he as we went our way to pack up the last of our gear on the way to the airport. Boy was this a time in my life, 7 months earlier I win the LA Marathon only get all the way to the basement. No medal, my girlfriend of 3 years breaks up with me literally the day I get off the plane and I have a small sore developing. I called my buddy Bill Fricke who came over with a 12 pack. We got half a drunk and I slept it off.
About a week later I started to just wheel to get out some of the kinks and figure out what was next. Sitting in my tights at my desk after 10 miles my Fax machine kicked off. Out rolls a one page fax from Frank Burns. It is that pic he took of me looking all sullen in Korea and it read "hey Molinatti, while you still suck get your ass on a plane and come to our race." I laughed, called Frank and went to the race. Frank somehow got me back on the horse. I can't tell you personal stories about what kind of great coach he was, or what a good human being he was but on that day he made a difference.