Part One; Laying the Groundwork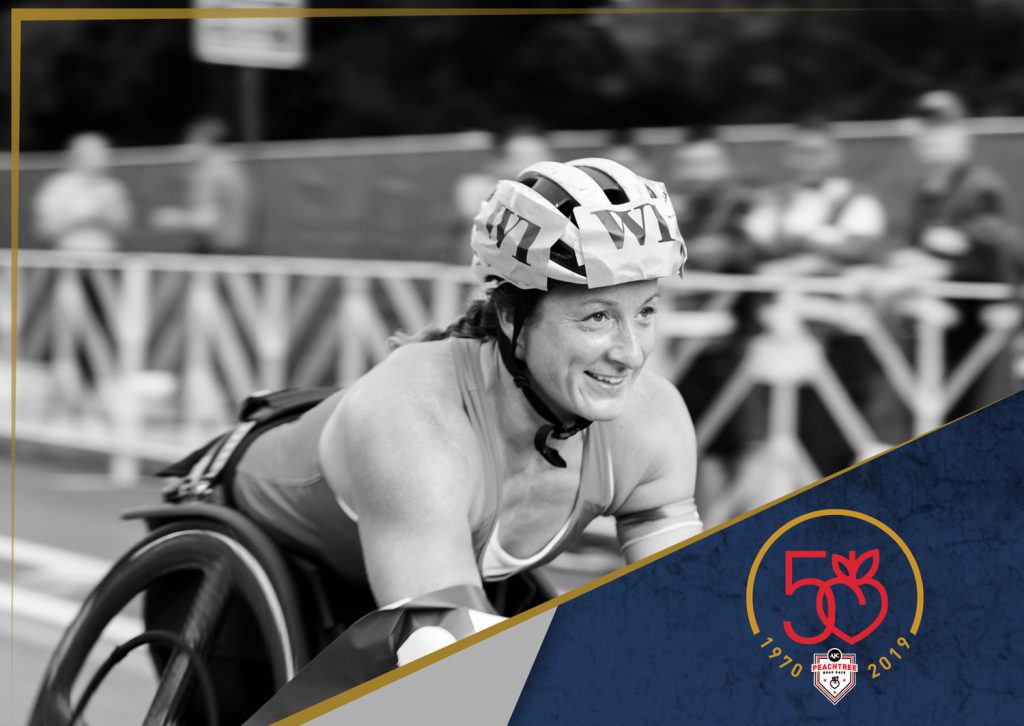 As I put a wrap on covering some of the most winning and influential men of wheelchair racing a few weeks ago I have reached out to get a woman who has competed on the highest level of the sport to write a guest piece. Now understanding just how sensitive this topic can be, I just didn't get any takers. I feel though that it is important to not only recognize a hand full of women for what they did athletically, but also for their ability to create social and perceptional change. Rather than taking this from the standpoint of a ranking system though, I will do my best to create a profile and highlight story that will evolve more slowly. Hopefully, as this initial post goes out, there will be some interested women who might want to contribute either by giving me their individual stories of success and even better would be graphic stories on the eras they competed in. For me the story really begins with Candace Cable. She was so influential to me personally, helping me with training tips, guiding me into the right chairs and encouraging me to take the chance at participating in some higher profile events. At the point where I started covering the sport on TV the group became, Tatyana Mcfadden, Cheri Blauwet, Ann Cody, Diane Roy, Chantal Petitclerc, Edith Hunkler, Jean Driscoll, Louise Sauvage and in the earliest days when I was crossing over–Connie Hansen. I know there were so many more to pay tribute to and would be more than happy to accept stories and photos from generations surrounding those eras.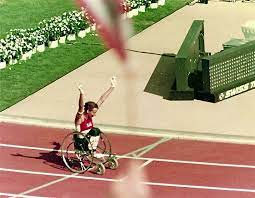 Its very difficult to know where to begin and end as I know that many have made significant contributions and have succeeded athletically as well. As I assembled the men's rankings I established a certain criteria that I was looking at to at least give myself a guideline or bookend to deal with. This will have to be a bit different. Example; where as I recognize Sharon Hedrick as the woman who won the first Olympic Exhibition event in Los Angeles 1984 and that she was a very good road racer, I know little more. Once again, Japan's Wakako Tsuchida won the Boston Marathon an impressive 5 time in a row, from 2007-2011, setting a 1:34:06 course record along the way! That is a time many racers in the Men's division have not touched. There's also today's stars like Manuela Schar or Switzerland who has won Boston 2 times, and in 2017 posted an unbelievable fast 1:28:17. The point is, there will be some women either overlooked or maybe even underestimated from an era I know little about where I just may not do them the justice they deserve due to lack of personal knowledge.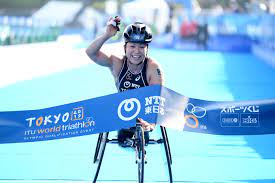 The only way to really do justice to the athletes of today is to frankly be there. That is the truest way to capture what they are dealing with, what they are going through and the suffering with along the way. I can say having been in Australia for the Sydney 2000 Paralympics as a broadcaster, and having interviewed both Jean Driscoll and Louise Sauvage that they were both fighting for those last Paralympic medals with battle worn bodies and fighting with all the remaining will they had left. These are the stories that can only be shared by having it right in your face. What I can tell you about Manuel Schar is that I see some spectacular times. I also see an incredible athlete who is destine to set many more substantial marks, however I am just not there to see the sweat run down her brow and the pain across her face. That unfortunately may not get captured. But I have optimum respect for all the women I have met along the way. Respect for those I have had the honor to cover and those who will follow in the footsteps of the legends who laid the groundwork. I hope you will appreciate each profile of success as this series evolves.